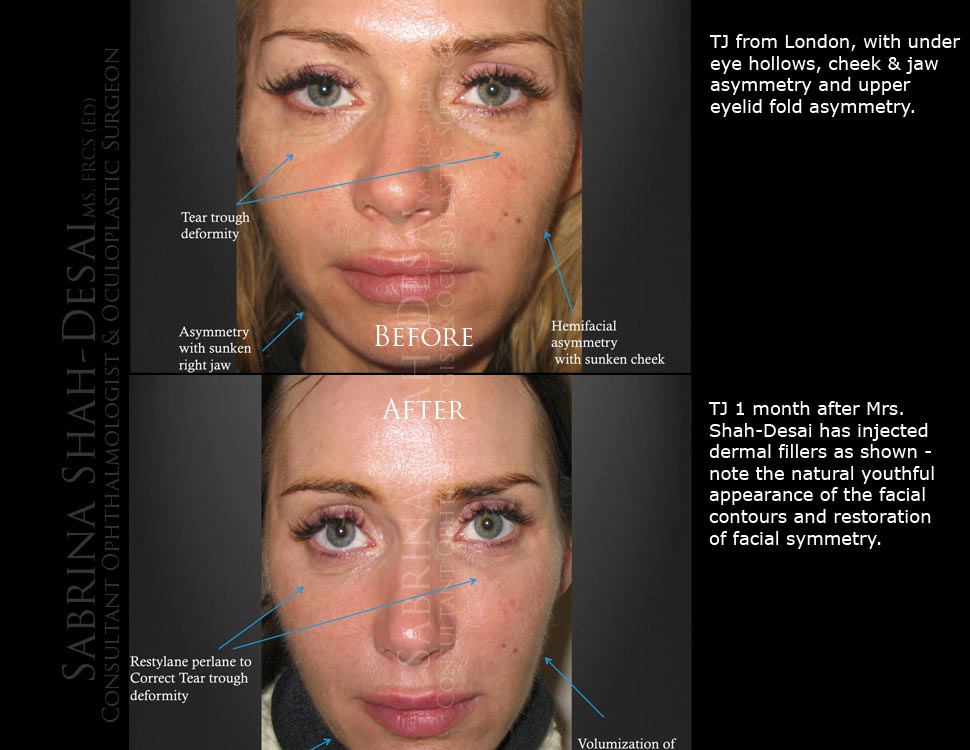 "I have a naturally thin face and was unhappy with the contours of my face, for which I had consulted numerous Harley Street nurse practitioners & plastic surgeons. After being treated by some & dismissed by others, I was still trying to "fix" my gaunt facial appearance.
A chance recommendation by a colleague prompted my consultation with Mrs. Shah-Desai.
I was surprised by her sense of aesthetics. She instantly highlighted asymmetric areas that would benefit from targeted volumization. She employed a process of gradual layering of different fillers, to successfully address my concerns.
Mrs. Shah-Desai is very cautious in her approach, never injecting more than 2 ml at any given time, to avoid a disproportionate look & complications.  I've had ongoing tear-trough, cheek and marionette filler treatments from Mrs. Shah-Desai, and feel happy and confident. I've recommended Mrs. Shah-Desai to many of my friends, and they have benefitted from the same stunning results."